State Rep. Lynn Afendoulis (R-Grand Rapids Township) recently met with residents of the 3rd Congressional District to discuss her run for the U.S. House of Representatives.
"Don't forget: Tomorrow afternoon I'll be meeting with constituents at the Kent District Library to talk about this important race and the role Michigan's 3rd District will playing taking back the House," Afendoulis posted on Facebook of her Dec. 6 appearance.
The two-hour event in Sand Lake was hosted by the Nelson Township Senior Center.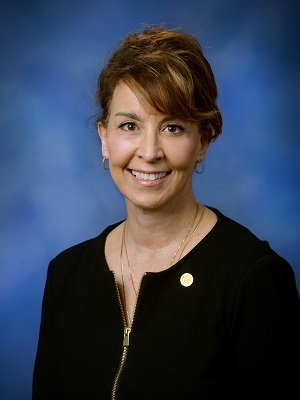 Rep. Lynn Afendoulis (R-Grand Rapids Township) | Michigan House Republicans
Afendoulis took over in District 73 earlier this year and her term is scheduled to run through December 2020. She announced her campaign for the U.S. House in June.
Afendoulis recently joined other lawmakers in voting to override Gov. Gretchen Whitmer's veto of several budget items.
"With these votes, the House makes significant strides toward mending the damage done to Michigan's most-vulnerable residents by the governor's budget vetoes," Afendoulis said on the Michigan House Republican website.