Michigan state Rep. Lynn Afendoulis (R-Grand Rapids) is hoping that Gov. Gretchen Whitmer's recent rejection of almost $1 billion in state budget funding signals that relief could be imminent for already overburdened state taxpayers.
"The governor vetoed funding that is already expected to be headed to state government," Afendoulis, chair of the House Tax Policy Committee, said in a press release. "If she doesn't want to use that money in the new budget year, we should have a serious discussion about what to do with it – including possible ways to return at least a portion of it to the hard-working taxpayers who provided it in the first place. Seniors struggling to preserve their life savings, families stretching their incomes to make ends meet … these are the people who could use that money if the governor is making it available through her vetoes."
Having voted already to repeal the state's pension tax, Afendoulis said an income tax rate rollback would be another step forward in the fight for fiscal reform.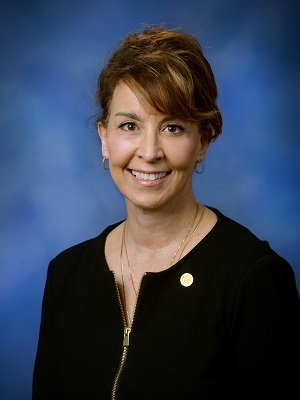 Michigan state Rep. Lynn Afendoulis (R-Grand Rapids) | Michigan House Republicans
"The governor has opened the door to this discussion about broad tax reform and it's an important discussion to have," Afendoulis said.